Video: Better Call Saul series three will feature even more Breaking Bad characters
This year is already shaping to be a very exciting time for telly addicts. The next on Who'll Win's list of Netflix shows is Better Call Saul – and the trailer is only making us more impatient for the third series to start.
Due to air on AMC on Monday, April 10, the show, created as a prequel to Breaking Bad by Peter Gould and Vince Gilligan, will see the return of Bob Odenkirk as lawyer Jimmy McGill.
And it's come from the horse's mouth that we expect the return of more than Giancarlo Esposito, who plays Gus.
Speaking to The Huffington Post, Bob Odenkirk, who plays Jimmy/Saul, praised Giancarlo calling him an "incredibly sweet, generous actor and incredibly gifted, amazing actor, so it's wonderful to have him around."
But he's not the only one who will be making a return.
"And it's wonderful to get the story closer to the world of Breaking Bad, and it's not just Giancarlo," Odenkirk revealed.
"There are other characters from that show that are starting to appear, so that is super-exciting, and it raises our stakes, and it raises our game at Saul."
Where are we up to again?
The series goes back six years before Jimmy meets Walter White, when he's (more-or-less) law-abiding and working as a small-time attorney hustling to champion his underdog clients.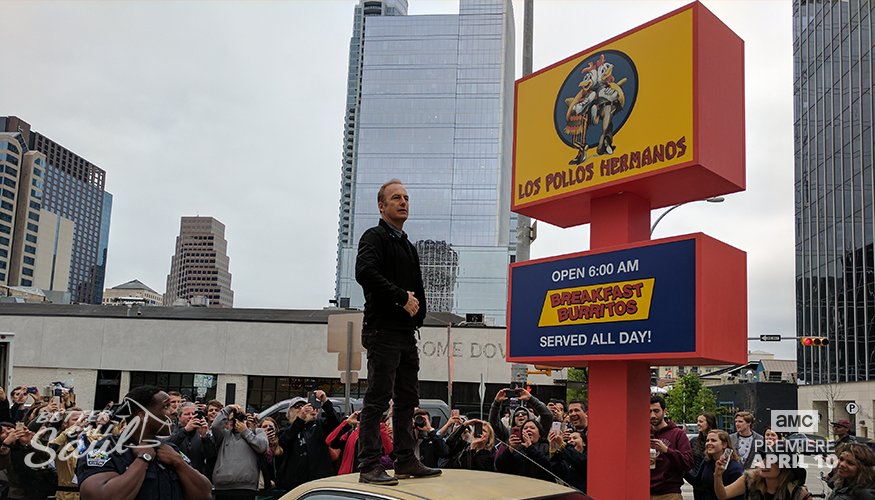 After 20 episodes of build up surrounding Jimmy's volatile relationship with his brother Chuck (Michael McKean), his career and his unlikely pairing with retired cop Mike Ehrmantraut (Jonathan Banks), we will (hopefully) find out in this series how he evolves into Breaking Bad's Saul Goodman.
And by the looks of the clip below, Jimmy's propensity for putting himself in situations could ultimately lead to his incarceration.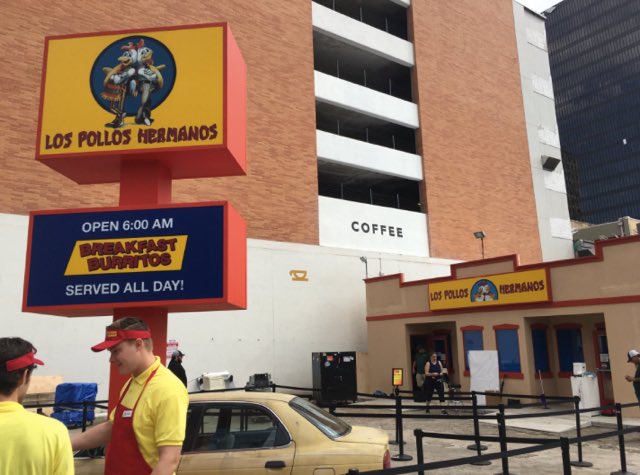 "To see how Mike becomes an intrinsic part of the operation and to see a younger and more spry Hector Salamanca, where the hatred for Hector grew and how Gus gained the favour of Juan Bolsa possibly over Hector.
"I think those are fascinating relationships and elements that the fans will be really excited about because when we get into the whole world of the cartel and the intricate business with which they operate, I think the fans are going to be really excited to see how great a manipulator, and how grateful and stealth a business man Gus is. And they're going to be really excited to see how he starts to take things over."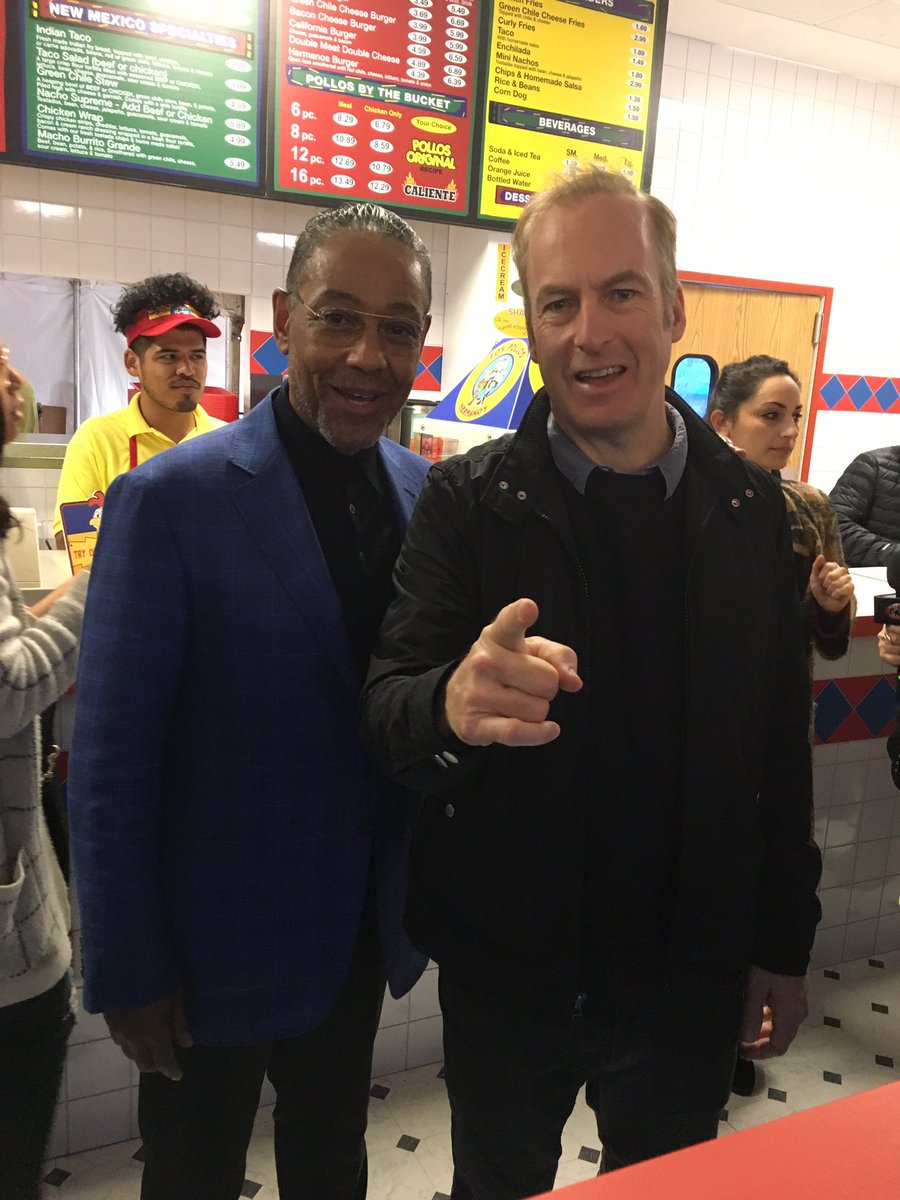 Surely he can't be any more manipulative?
A spokesman for the show added: "As the new season begins, the repercussions of Chuck's scheme test Jimmy and Kim's fledgling law practices — and their romance — as never before. This threat presses Jimmy's faltering moral compass to the limit.
"Meanwhile, Mike searches for a mysterious adversary who seems to know almost everything about his business. "As the season progresses, new characters are introduced and backstories are further illuminated with meaningful nods to the Breaking Bad universe."
Better Call Saul season three begins in the US on Monday, April 10 on AMC, and is expected to appear on Netflix UK a day later.