Relax, Manchester - the random helicopters are filming for a Channel 4 show
Are you wondering why two helicopters have been flying around Manchester for the last two days?
Well, we were (it's been flying over our city centre office all day), so we did some digging and found out that a new TV show is being filmed by Shine for Channel 4.
As seen in the video below, one of the helicopters can be seen flying around a typically grey Manchester backdrop.
Rumour has it that the TV show is called Run For Your Life - but this is yet to be confirmed by either the production company or channel.
Various notices have been spotted in the St Peter's Square area of the city explaining the appearance.
One says: 'Filming today for Channel 4 television.
'By entering this area you understand that you may be caught on camera and this footage may appear in the programme.
'If you do not wish to be filmed, or have any concerns please speak to a member of staff.
'We apologise for any inconvenience and aim to keep to disruption to a minimum.'
Usually only the police are able to fly above the city centre, so it has come as a surprised to quite a few residents.
Is there something significant happening in Manchester today, because there's a helicopter hovering almost directly over my flat >:[
@
SkyNews
@
skystephen
Police helicopter hovering over Manchester city center for over Half hour ??
Why has a helicopter been flying over Manchester city centre for the last 3 hours?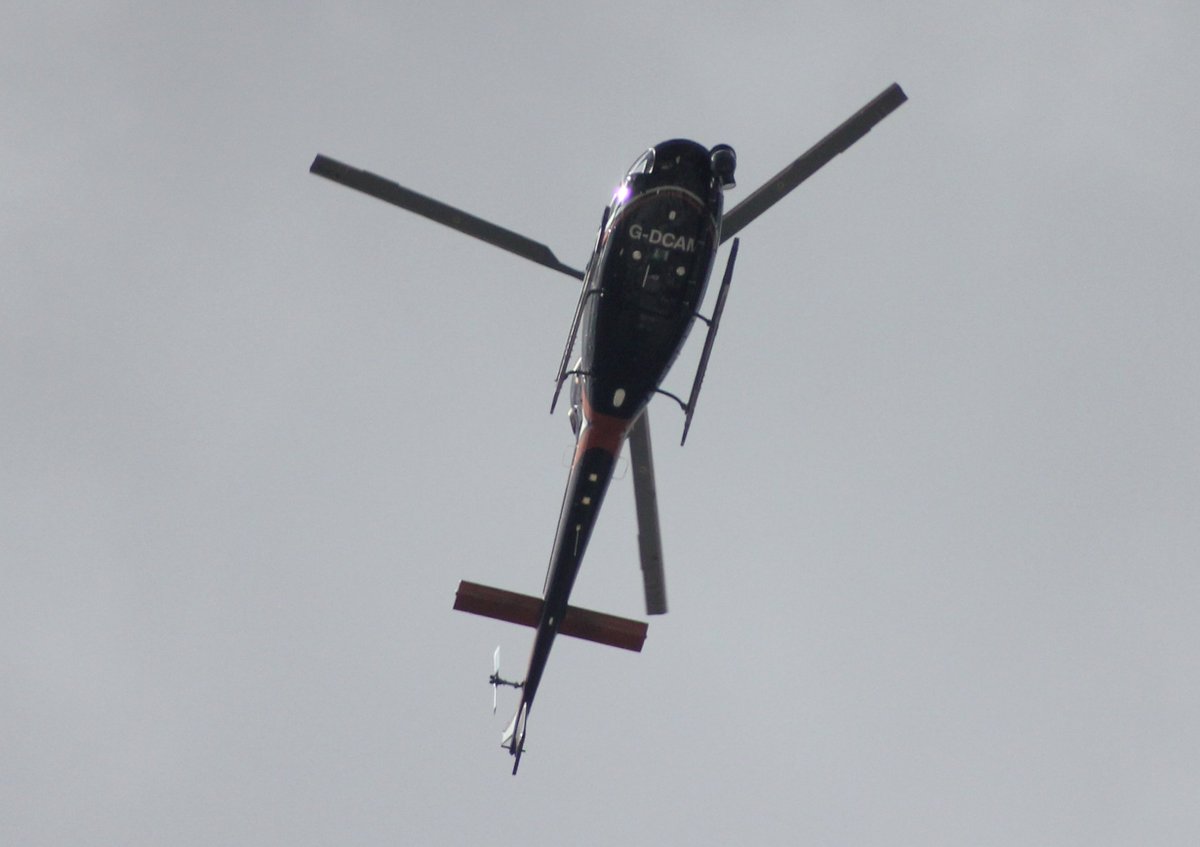 Who'll Win has contacted Channel 4 and Shine for a comment.