Could Matt Edwards win Britain's Got Talent?
Last weekend (May 13), 34-year-old Matt Edwards was handed the opportunity of a lifetime. Walking onto the Britain's Got Talent stage on Saturday after a long line of dismal and deluded auditions, the Suffolk man's awkward demeanour did not bode well that anything out of the ordinary was about to take place.
However, once Matt had settled into his routine it became obvious that his claim that he was not "your average magician", was abundantly clear. His act did not rely on sleight of hand or glamour like so many magic acts, but rather harked back to the days of a particular comic genius who also flirted with magic, the much revered Tommy Cooper.
Ant and Dec described Edwards as,"funny as Lee Evans", with the dynamic duo admitting that they were wetting themselves with laughter when Matt conjured an awkward endless stream of salt for the tequila he had poured himself during his routine.
Motivated by his talent Ant and Dec pushed the golden buzzer explaining afterwards that, "He's 34 years old and for some reason he hasn't been given the break up until now and we just wanted to be there and do it."
Simon Cowell was won over by Edwards' warmth, humour, humility and talent and even before the buzzer gave him a direct route to the semi-final, it was clear that he had the support of all the judges.
So why is Matt idling at a lengthy 14/1 to win this year's competition on the bookies leaderboard? Surely the support of the most popular presenters on TV should carry some clout with the public?
Well, receiving the golden buzzer is by no means a guarantee of success. Although Cowell's choice of Sarah Ikumu was a reflex action that he had indeed witnessed an extraordinary talent, Alesha's choice of dance troop Just Us was more of a charitable hands up in response to a heart-wrenching back story and Amanda Holden's choice of comic Daliso Chaponda was the result of a spontaneous feel good moment.
Ikumu is doing the best in the betting at 3/1, while Daliso (16/1) and Just Us (20/1) are slightly behind Matt Edwards.
Pole position is currently held however, by the Missing People Choir who received no golden buzzer endorsement and still have to earn their place in the semis.
It is really worth pointing out at this stage in the proceedings that whoever wins the BGT trophy this year will go away with a cool £250,000 prize. Although all of the contestants will currently be focused on getting through to the endgame, the audience will soon become aware that their vote will enable a very substantial amount of cash to wing its way into someone's bank account.
Suddenly, it no longer simply becomes a question of talent but which act is most deserving or who could make best use of the money.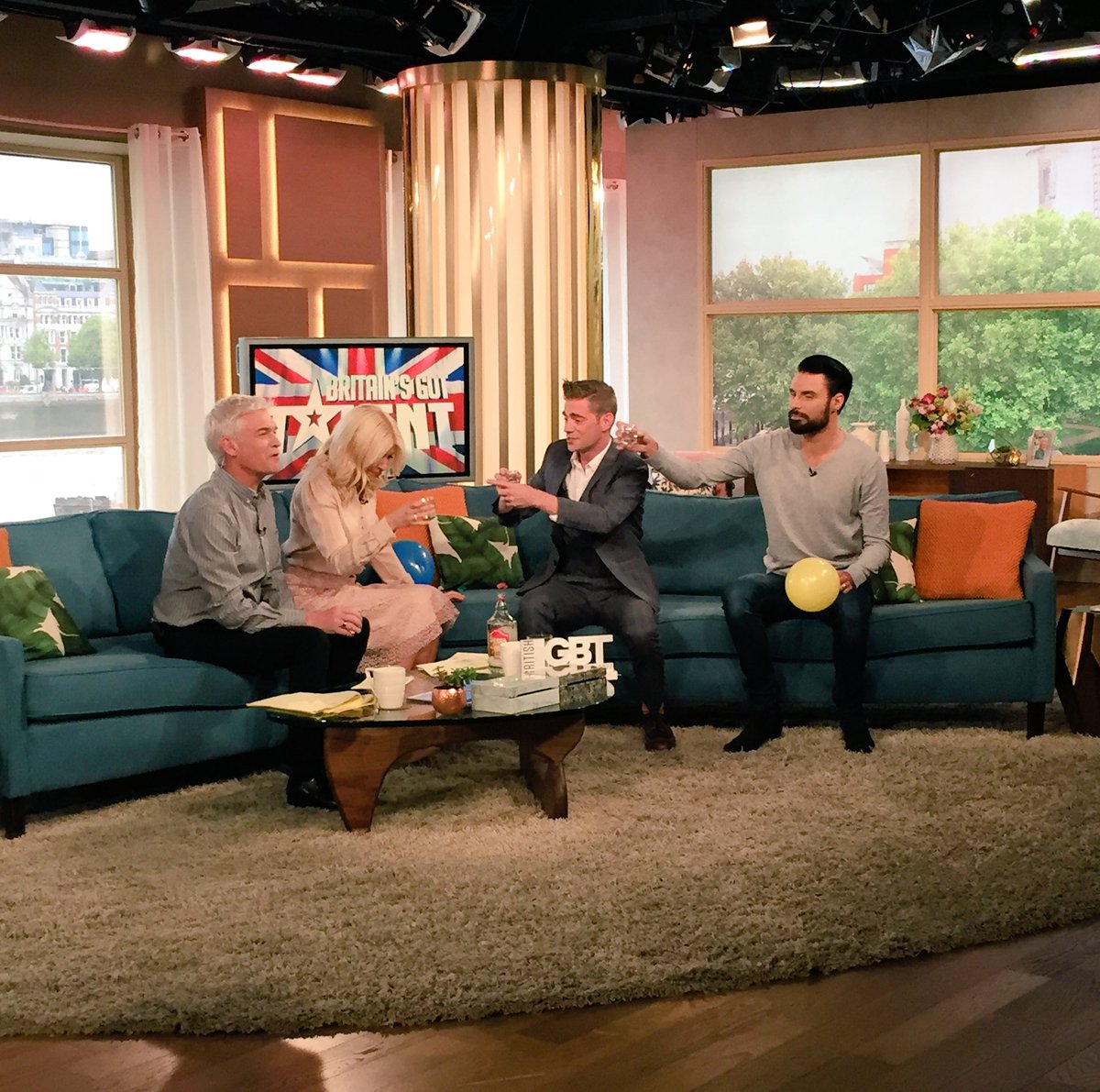 All of the golden buzzer acts, including Matt Edwards, have certainly stood out from the crowd and are deserving of another appearance on the BGT stage, but the back story behind Just Us and The Missing People Choir could well provide a more worthy choice of a quarter of a million pound's worth of investment.
Then of course, David Walliams is still to press the buzzer and heaven only knows who that scamp may choose?