Christopher Eccleston reveals 'traumatic' effect of dementia on his father
Doctor Who star Christopher Eccleston has revealed that dementia 'dismantled' his father's personality.
Speaking to the Guardian newspaper, the Salford-born actor made the heartbreaking revelations in a blog piece to highlight the devastating effects of the disease.
He said: "To see a man like that almost without speech, and unable to even recognise his sons, was very hard. The disease completely dismantled his personality."
Eccleston's father Ronnie lived with Alzheimer's for 12 years before his death in 2012.
He said: "The most traumatic experience is when people with dementia realise they are ill; I saw my father pass through that and fight it with all his will.
"Once he was at a party, at my brother's house, and knocked over a cup of tea. My brother said it was fine, but my father's embarrassment and anxiety escalated to the point where he was on his knees, repeating: 'What's happening to me, what's happening to me? I am Ronnie Eccleston.' It was devastating."
He believes we can all learn much from the bravery of people who live with Alzheimer's and dementia but that we are not paying enough attention.
He said: "It is a growing problem and we need families and carers to be educated, supported and understood."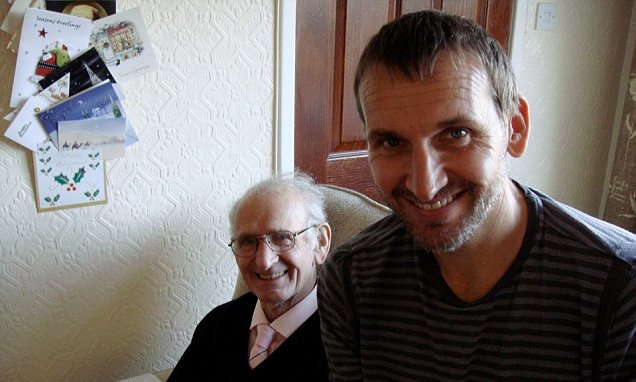 Eccleston, who portrayed the Ninth Doctor for one series in 2005, spoke out ahead of opening a new hub for people living with dementia at the University of Salford.
The hub aims to be an outreach centre for the public to access the latest research and ideas about living well with dementia.
The event forms part of Dementia Awareness Week (May 15-20).
Christopher Eccleston is supporting Alzheimer's Research UK's Fightback campaign.